Dot Sowerby lends new meaning to the term "the golden years."
She is 90, and plans to participate in the USATF Masters Outdoor Track and Field Championships at Truist Stadium at North Carolina A&T, beginning on Thursday and continuing through Sunday. Not a volunteer, mind you, but a participant, and a busy one at that.
Sowerby will be running the 100 meters, 400, 800 and the 1,500. Throw in the running long jump and the shot put to complete another active weekend. Last week she was in Pittsburgh, where she collected six gold medals in the 90-94 age group in the 2023 National Senior Games. This weekend, she's aiming to stuff her trophy case with more hardware, and she has a simple motivation to keep running.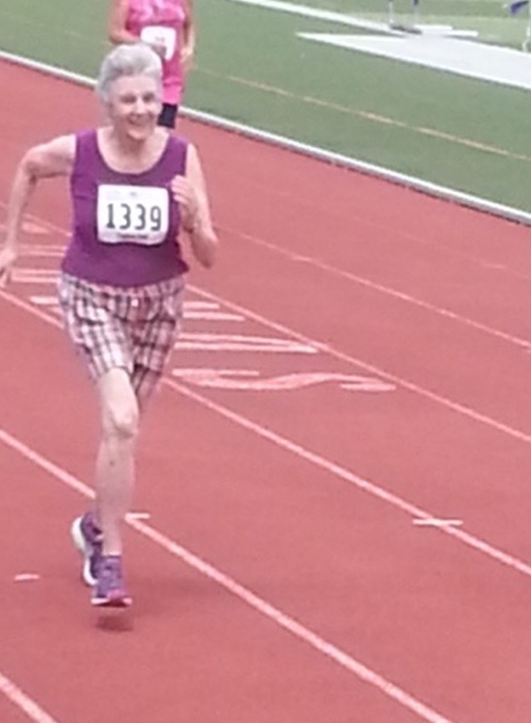 "Well, it feels good. I have a philosophy that you are never too old to do something like running or whatever you want to do," she said. "When I came along, they would not let girls in high school and college run because they thought they were too fragile or something. So, I did my first race when I was 50 years old."
With temperatures lingering in the 80s and 90s, Sowerby has found a way to keep training and avoid the heat.
"Train early morning at 6 a.m.," she said. "I like to get up early. I have certain routes I run. And I try to do something every day. Run three days a week, do exercised classes and I swim some. But if I don't get out early in the morning, I won't do it, so I make sure I get out early.
A record field is set to run, jump and throw this weekend. This year's meet has 1,587 entrants and 209 USATF teams, numbers that meet officials say are the best attendance in the championship's history, which dates to 1968, when the first meet was held in San Diego.
"The number of registrations is a new and exciting record!" said Jerry Bookin-Weiner, USATF Masters Track and Field chair.
According to USATF, there will be five Olympians, 48 reigning world masters champions, 24 masters world record holders, and 211 North Carolina and local stars. There will be 209 teams, including Atlanta Track Club, Potomac Valley Track Club, Greater Philadelphia Track Club and the So Cal Track Club.
There are nine athletes over 90 years old, including Sowerby, who is 10 years younger than Roy Englert of Springfield, Va. Three of the nine are 95 years old.
There will be 15 local athletes competing, and they range in age from 30-year-olds Breanna Alston and Rodriquez Russell to three athletes in their 70s and Sowerby. In all, there are 211 North Carolinians competing.
Five Olympic champions will appear in Greensboro. Among them are Michelle Rohl, a race walker turned middle-distance runner who holds six U.S. indoor and outdoor records, and Goetz Klopfer, 80, of Moncks Corner, S.C., who competed in the 50-kilometer race walk in 1968 and 1972.
Also, there are 24 Masters Hall of Famers entered, as well as 45 athletes from 24 countries.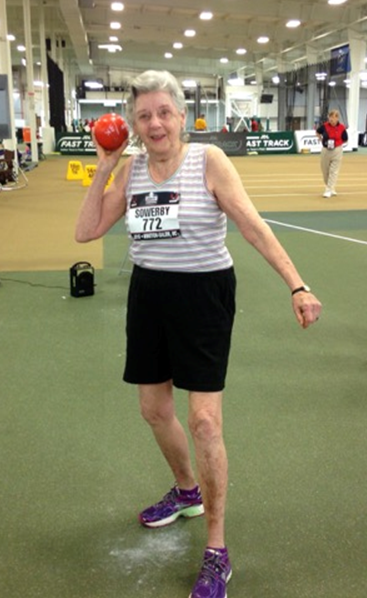 "Greensboro is fortunate to have a world-class track & field facility at A&T State University," said Richard Beard Jr., president and CEO of the Greensboro Sports Foundation. "It is a great partnership with A&T that affords us to host this event as well as other track & field events bringing thousands of participants, filling hotels and restaurants during their stay."
Sowerby would like to set records at the meet because it is in her hometown, but she's not sure she can. One thing she is sure of is that her chances of winning are pretty good.
"It is fun being with all these athletes. We all support each other and have a good time," she said. "And it pays to be older because the older you are, the less competition you have."